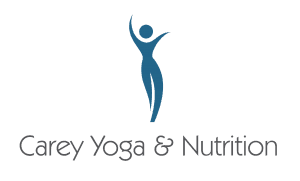 Aislinn Yoga Lodge is a boutique yoga studio located in the home of local yoga teacher Alex Carey, 2.5km outside the village of Waterville, County Kerry. With unrivalled views of Lough Currane, the Atlantic and the expansive Waterville county side, Alex offers yoga classes and workshops in a space that really brings the "yoga with a view" experience to a whole new level.
Alex also runs a successful health coaching business under Carey Yoga + Nutrition, providing clients with modern ways to achieve balance and optimum health based on the ancient teachings of Yoga and Ayurveda.
Alex has been an avid yogi for over 17 years and a big foodie for just about as long. She infuses passion and experience into all of her classes and workshops and loves nothing more than to share her passion with her students. She is a member of Yoga Alliance and trained in hatha/vinyasa style yoga, as well as pre-natal and kids yoga and is a certified nutritionist and soon to be Ayurvedic Lifestyle Coach.