Waterville Photography Gallery
"It is more important to click with people than to click the shutter." – Alfred Eisenstaedt
Welcome to the new Waterville Photography Gallery, a small in-home gallery by a "blow-in" from Texas!
Susan Baughman - grandchild of Irish citizens and a dual Irish and American citizen herself - has been taking photographs professionally since 1985, and teaching workshops for more than 20 years. A certified Low Level Walking Guide and certified Emergency First Responder, she explores Ireland with the eye of an outsider, still awed by the beauty of Ireland.
Waterville Photography Gallery is just steps from the heart of the village - a five minute walk from the Mick O'Dwyer statue, just around the corner from Mace shop.  Visit the gallery (open by appointment) and chat a while! Whether it's gabbing about photography, or giving tips on the best hidden views the average tourist won't see - Susan loves sharing her passion for Ireland with visitors!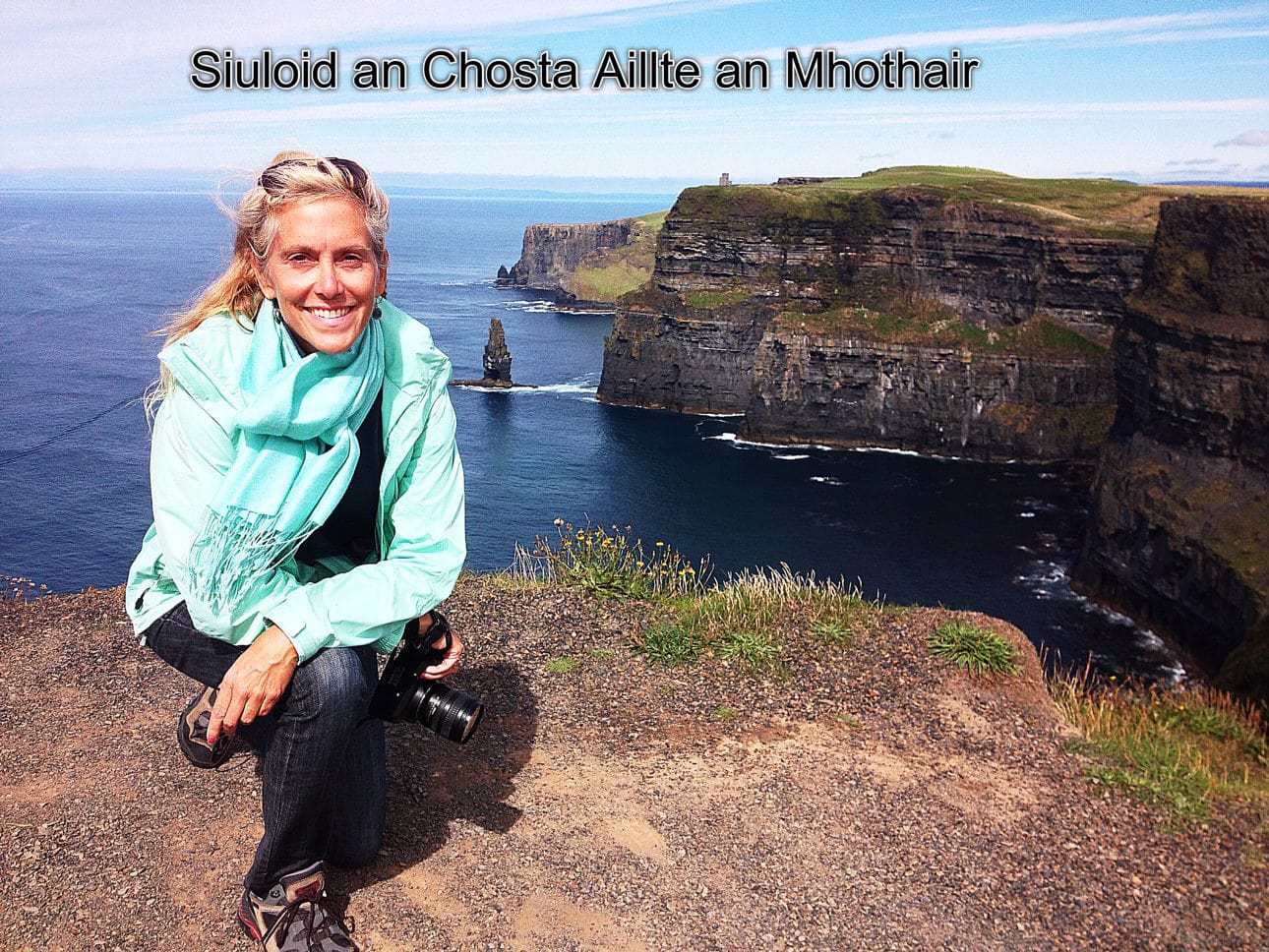 A selection of prints and products are available to view or take away such as framed photos - color and black & white; magnets; photo blocks; and pillows.  All photos can be ordered on line in various currencies, as well, to save carrying the package as you travel.  We print using papers such as Fuji Crystal Archive and Hahnemuhle rag, and we print on metal (waterproof!) acrylic and canvas, too.
Susan still shoots film when she can - and  believes the beauty of Ireland can be seen in black and white, as well as realistic tones.  Take a good picture in the camera, and spend your time shooting in nature instead of in front of your computer.
Additionally, Susan can guide you on photography excursions, short and long.
Workshops include -
~ Focus on the Fundamentals - How to Use Your Camera OUT of Program Mode
~ Cell Phone Photography - Yes, You Can Make ART With Your Phone!
~ Shooting the Ring of Kerry - Full Day Tours with Special Locations
~ Waterville to Derrynane - Guided Walk with Photography Expertise (hiking boots mandatory!)
~ Flash? Heck No! - How to Shoot in Available Light, Inside & Out
Why not experience Ireland on a TOUR WITH A TEXAS TWANG! See the Ring of Kerry or Skellig Coast with an experienced local guide, one-on-one. That's the way to see the REAL Ireland!
Susan's work has been published in publications as diverse as the Jackson Hole News, The Kerry's Eye, corporate newsletters, CNN i-Report and numerous group exhibitions. Stop in for a visit and see if anything strikes your fancy - a great memento of your trip to Eire!