Fishing Season: 17th January – 30th September
Waterville's Lough Currane is renowned worldwide for the quality of its salmon and sea trout fishing. Lough Currane - a few feet away from sea level with a beautiful backdrop of majestic mountains and spruce forests. Big spring salmon and vast numbers of sea trout have a run of only 500 yards -  the length of the short river to reach the lake. Fly fishing is the norm and some trolling for early season sport are carried out on the lough. Ghillies will hold the boat close to underwater rocks, islands and headlands, while anglers fly fish.
SALMON FISHING
The main Spring salmon run is from January to May. Average weight 10 lbs. A 12 to 15 foot double handed fly rod is recommended. Popular patterns are Hairy Mary, Thunder and lightening, Munro Killer, Black Doctor, Blue Charm, in sizes 6, 8 and 10.
The main grilse run from May to September. Average weight is 5 lbs, and lighter tackle than is used for the Spring is recommended.
SEA - TROUT FISHING
The sea trout fishing season begins in mid-May. Average weight 2-2 ½ lbs. From July onwards finnock (known locally as 'juniors') can also be caught. Average weight 1-1 ½ lbs. A single-handed 10  to 11 ft rod is recommended, and popular patterns are Bibio, Black Pennell, Claret Bumble, Connemara Black, Fiery Brown and Watson's Fancy in sizes 8, 10, 12, and 14.
Deep-sea angling also available.
Boats are available for hire, as well as ghillies with their own boats. Ghillies may be hired on a daily basis, are experienced, and will create an interesting day's fishing. They provide boats and engines, as well as tackle if required.  Fishing licenses are available for purchase from ghillies and in The Mace Shop in the Village.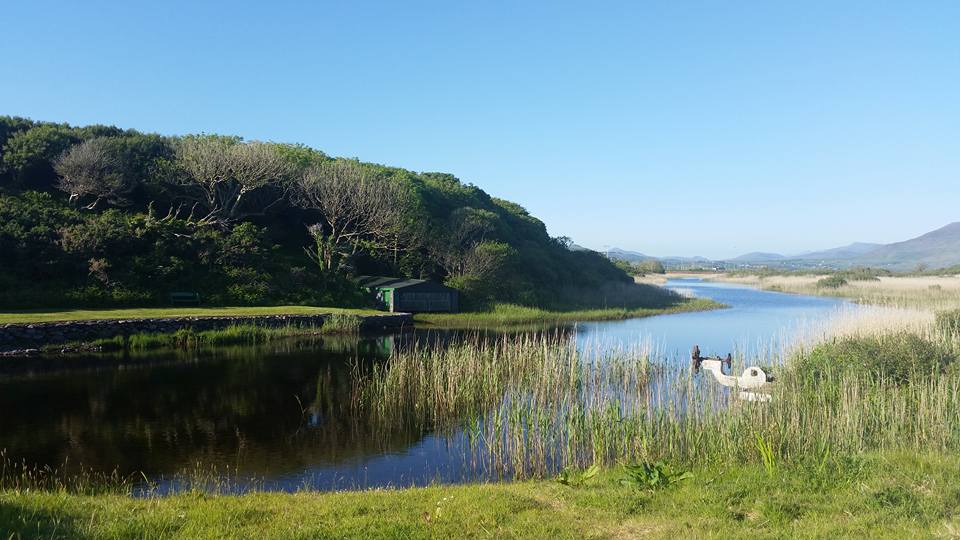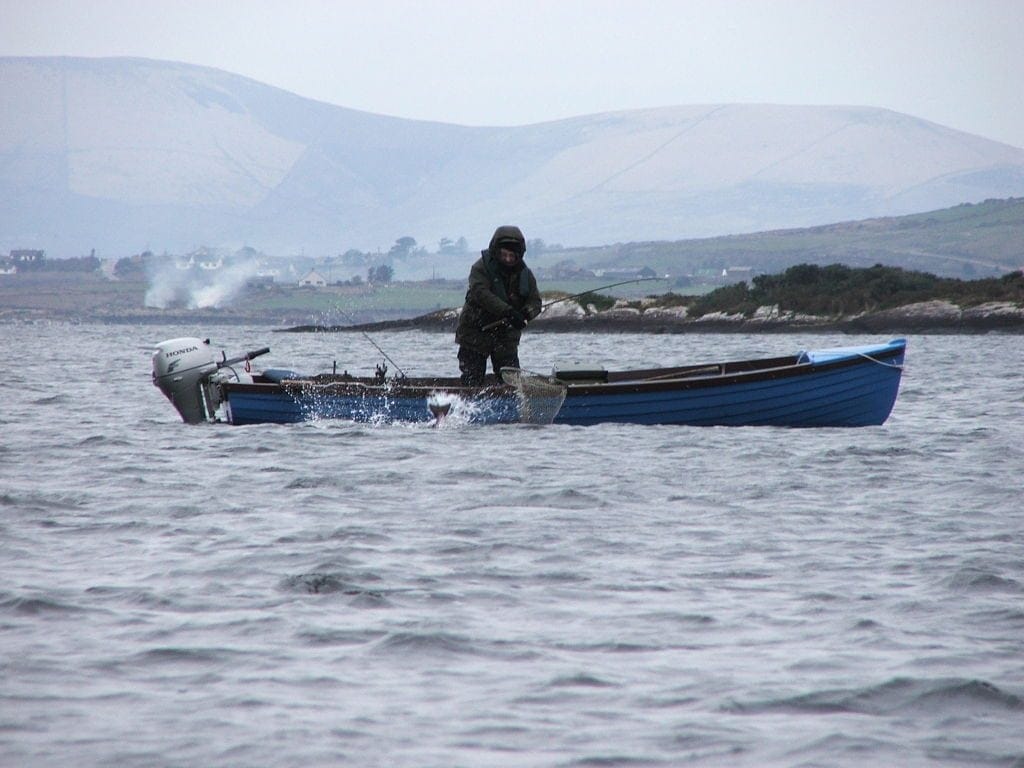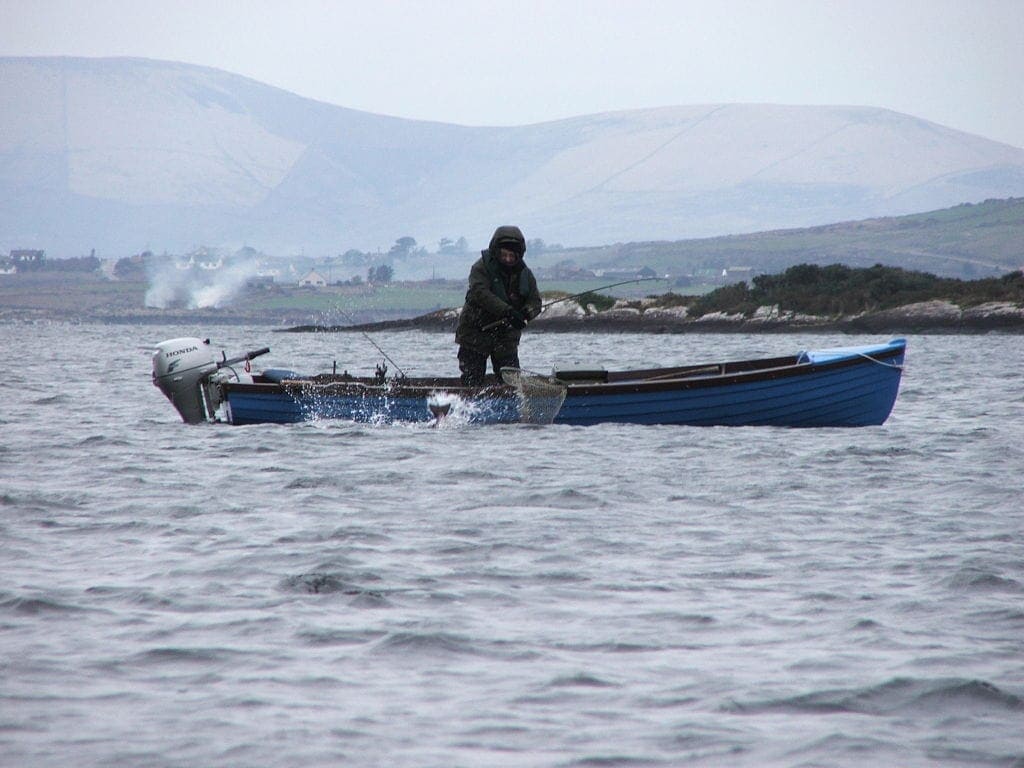 Neil O Shea +353-879942792
Frank Donnelly +353-874160200
Terence Wharton +353-870638231